The Importance of Reading
By
Today, fewer than half (48%) of young children in the U.S. are read to daily (according to Reach Out and Read). How important was reading to you as a child?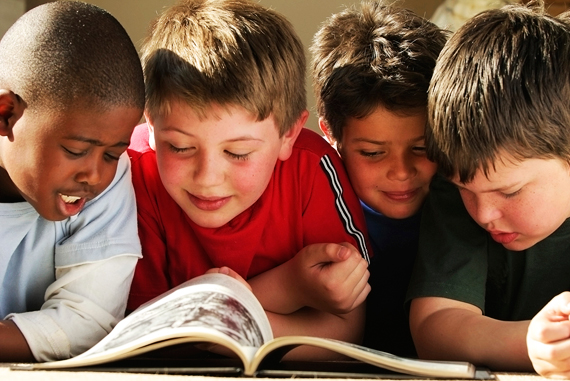 I wanted to take this opportunity to share a great article I read in a major journal a few weeks ago entitled "5 Tips to Nurture Your Child's Love of Reading".
I was a voracious reader growing up and I still am. I remember with great fondness the traveling or mobile library that would come once a month to the small town of Barnett, Missouri, where I spent my early childhood years.  Although reading was something that seemed to come naturally to me, as a parent in today's world I realize that it can at times be challenging to nurture an abiding love of reading in your own children—I walk around and overhear children saying "I'm bored" and view this as the perfect time to hand a child a book or take the child to the local library.  Acquiesce a love of reading and you'll never have a reason to be bored.
I believe that my own great appetite for reading and my inability to go without a book (to this very day) have led to whatever success I've experienced in life as well as contributing to my sense of adventure.  After reading about an exotic location, how can one not let the imagination run wild with thoughts of one's own possible adventures in such locations?
In closing, here is a quote from A C Grayling:
"To read is to fly: it is to soar to a point of vantage which gives a view over wide terrains of history, human variety, ideas, shared experiences and the fruits of many inquiries."
Omer Rains, Author of "Back to the Summit: How One Man Defied Death and Paralysis to Again Lead a Full Life of Service to Others" www.backtothesummit.com