Omer Rains Appointed Chief International Advisor to 2013 "Mt. Everest Save The Heart Expedition"
By
The World Heart Federation and the Nepal Heart Foundation have announced that Sen. Omer Rains will serve as the Chief International Advisor for the "Save Your Heart Everest Expedition 2013: A Global Campaign Against Diseases."  This historic expedition of close to a thousand miles on foot will start at sea level in Bangladesh and over a two-month period cross Bangladesh, India, and Nepal before culminating on the summit of Mt. Everest at 29,035 ft.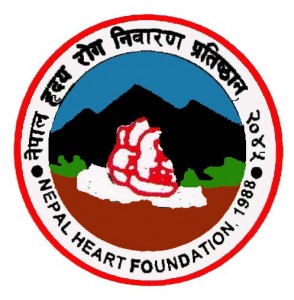 Its purpose is to raise awareness of heart disease worldwide and to educate people living at different altitudes and in different parts of the world as to how they can modify their lifestyles in order to protect themselves from heart disease and other deadly killers.
The "Save Your Heart Everest Expedition 2013" will involve scores of people including many health care practitioners.  The summit team, once Everest is reached, will consist of a core group of 6 noted mountaineers led by Kaji Sherpa who in 1998 set a World Record for the fastest ascent ever of Mt. Everest.  The team will carry flags of 'Save Your Heart' and 'Save the Environment'; as well as flags and messages from various countries and international leaders.
Additional team members will include heart specialists, medical practitioners, heath educators, development professionals, and so on.  These team members will hold discussions and heart health education presentations in local towns and villages along the trekking and climbing route.  They will also establish heart check up camps, and hold advocacy meetings with local heart related organizations and health service providers with a view to raising awareness on the causes of heart ailments and preventive measures that can be taken at each local level.
For more information, please visit:
and
http://www.facebook.com/pages/Nepal-Heart-Foundation/155225947878990?ref=ts